Skip Navigation
Website Accessibility
Welcome to Southern Charm Quilting!
We are a store with lots of southern charm. We are located in Huntsville, Alabama. At Southern Charm Quilting, you will find an abundance of high-quality fabrics you can use in making traditional to modern quilts. In our store, you will find all of your sewing and embroidery machines, long arm machines, fabrics, notions, vinyl, and repair needs met. We have the sewing machines AL will love. We also have a friendly and knowledgeable staff to help you find exactly what you are looking for. Our relaxing and inspirational atmosphere will inspire your creations. We offer a myriad of classes, clubs, and special events ranging from beginner to advanced quilting. We offer classes in quilting, embroidery, long arming, and vinyl. We want you to feel at home when you are here.
Our shop is warm and welcoming, with a friendly, knowledgeable staff that is always happy to offer prompt, courteous service. It doesn't matter whether you are looking for the high-quality sewing machines AL deserves or fabric you can get excited about, we will help you find it all!
Southern Charm Quilting is owned and operated by Cindy and John McAlister. Cindy runs the store while John does the financial side of the business. We are celebrating 33 years of marriage. We have 4 beautiful children (Joshua, Mark, Chloe, and Noah), two wonderful daughters-in-law (Paige and Madison), one son-in-law (Andrew), the best grandson (Knox Anderson), and the best granddaughter (Princess Ainsley Kate). I started quilting in 2012. I took a beginner class and loved it. I love all kinds of quilts, now I want to share with the rest of the world all the fun there is in quilting.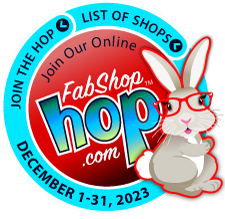 - Tis the season to have a "Cup of Cheer" - HINT: Search the words in quotes and product will appear.